*
Individual approach to every customer!
We only stock best quality equipment, which we fully support and warrant, and can give advice on many technical issues.
Solarwind >>Technology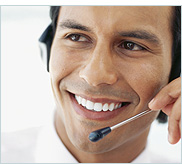 .
Solarwind
design and install systems of all sizes 1kW to 100 kW and can tailor a system to suit your needs or budget. If you have a choise of inverter or panels we can source them. We have independed reports on panel quality and out put to show you.

We use the highest quality solar panels which carry a 25 year manufacturer's output warranty. Our inverters are sourced from the world leaders in inverter technology. They have an LCD display that show how much electricity your system is creating each day and since installation or linked to the net.

Our experienced designers and installers are all licensed, insured .
Watch a video on how panels are made click presented by Professor Stuart Wenham.
Australian contribution
.
Some of the brands we have installed


Some specifications of panels and Inverters